"This is a group that's on the ground – in the bushes – working with people. What we have is a structure that has blended all the silos together under one big roof. All of the agencies are continuing their functions but all their assets are brought together to help these individuals."
-- Mayor Bob Kelly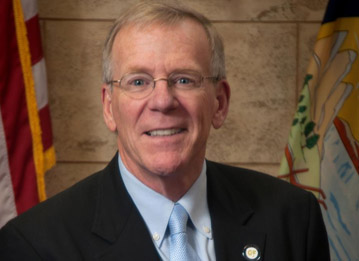 In April 2016, nearly 200 people gathered in the Civic Center to find long-term solutions for homeless vets as part of a national initiative called the Mayor's Challenge to End Veteran Homelessness.
United Way stepped up to the plate, partnering with Great Falls Mayor Bob Kelly. The goal is to reach out to agencies and nonprofits who have a stake in helping homeless and veterans in our community, and United Way was the perfect organization to achieve that goal.
The problem they were addressing:
Additional barriers such as trauma, injury, and addiction
Veterans without access to services (dishonorably discharged)
Resources being available but not accessed
Consequently, Kelly said what began with homeless veterans needed to expand to find solutions that would help all homeless people in Great Falls.
The problem stretched beyond just veterans and was not easily categorized. St. Vincent de Paul sees people almost daily who have unique needs like getting a birth certificate or a work uniform. But most agencies rely on grant funding or donations that have restrictions on how it can be used.
The strategy for solution came in two parts; diversion and centralized intake.
The success of the program's dual focus has shown. Of 68 families and individuals on a list of potential candidates for help, 51 have been placed in permanent housing.
So what is diversion? The strategy is simple and effective – find the relatives and friends in a homeless person's life and remove any barriers that prevent them from helping. For example, a single mom is living with her sister until the two have a fight because the mom's teenage son eats so much food.
The answer may be as easy as having a third person calm everyone down and find resources that can provide additional food for the family.
The strategy certainly shows results. In a Canadian community implementing diversion homelessness was reduced by 70 percent. Even better, only 5 percent of those families and individuals returned to ask for help.
This kind of progress is not possible without resources. Solving the car battery problem requires the donations necessary to get a car battery. United Way addressed this problem and gathered $10,000 from local donors to create a flexible fund that can be used to solve easy problems that prevent stability in homeless people's lives. It could fix a car battery that enables someone to keep her job or to pay the fee for someone to get a driver's license.
So, diversion is effective in solving the smaller problems first so the homeless can focus on the bigger issues that keep them homeless which leads to the second part of the strategy, centralized intake.
GIVE TO PREVENT HOMELESSNESS
These agencies are working together as part of the Continuum of Care homeless initiative:
Alliance for Youth/YRC
Alluvion Health Care
American Red Cross
Benefis Health Systems
Center for Mental Health
City County Health Dept
City of Great Falls
Continuum of Care (state coordinator)
District Court
Family Promise
Gateway Recovery Services
Great Falls Housing Authority
Great Falls Public Library
Great Falls Public Schools
Great Falls Rescue Mission
Housing & Urban Development technical consultant
Indian Health Clinic
Interfaith Association
MT Office Probation and Parole
Mountain Pacific Quality Health
NeighborWorks
North Central Independent Living Services
 
Opportunities, Inc
Rural Dynamics, Inc
Salvation Army
St Vincent de Paul/Grace Home
United Way
Veteran representative
Veterans Administration
Voices of Hope/2-1-1
Volunteers of America
Young Parents Education Center
YWCA Mercy Home